市政府外办在第五届"辽沈最美翻译官"外语演讲大赛中取得佳绩
时间:2022-11-19 撰稿人: 供稿部门:本站原创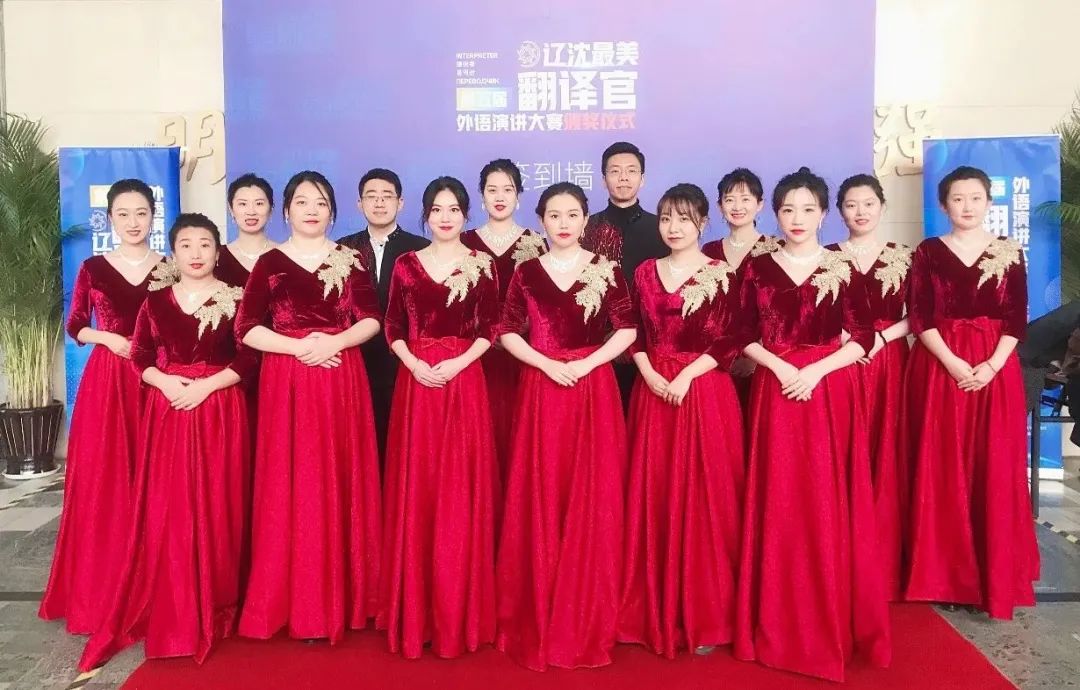 通过全体外语干部的精心准备和共同努力,在日前落下帷幕的第五届"辽沈最美翻译官"外语演讲大赛中,我办取得优异成绩,获得优秀组织奖、英语综合组二、三等奖、日语综合组三等奖等多个奖项。经过此次比赛的历练,提升了翻译队伍建设水平,培养锻炼了一批优秀翻译人才,为沈阳市在新时代新征程开创对外开放新局面提供了有力外语人才支撑。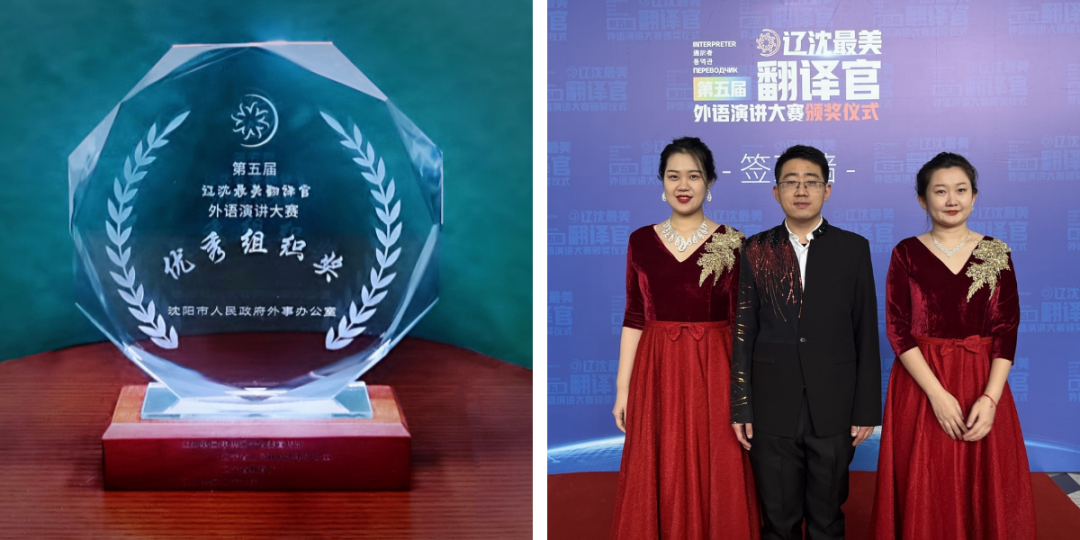 在外语演讲大赛颁奖仪式上,14名年轻翻译用英、日、韩、俄、德、法、西七语种唱响《我和我的祖国》,进一步展示了我办最美翻译官的蓬勃朝气和时代风采,以昂扬的精神状态牢记嘱托、踔厉奋发,为奋进新征程、建功新时代贡献年轻力量。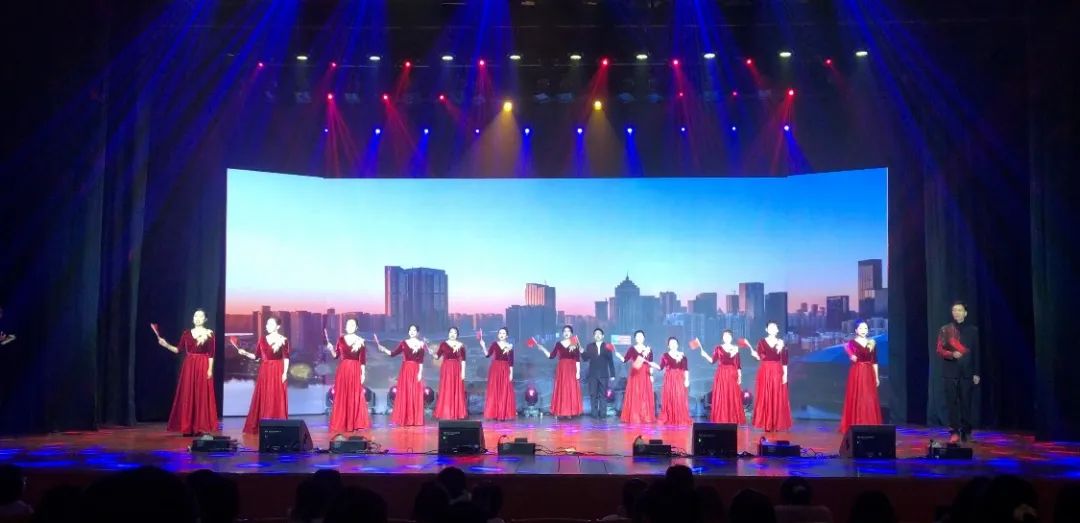 "辽沈最美翻译官"外语演讲大赛已成功举办五届,本届由中共辽宁省委宣传部、辽宁省人民政府外事办公室、辽宁省教育厅联合举办,赛程历时近三个月,来自省内各地、各部门、各院校的400余名选手立足各行各业对外工作学习实际,讲述辽宁故事,宣传辽宁之美,用使命承载精彩,用文化铸就辉煌。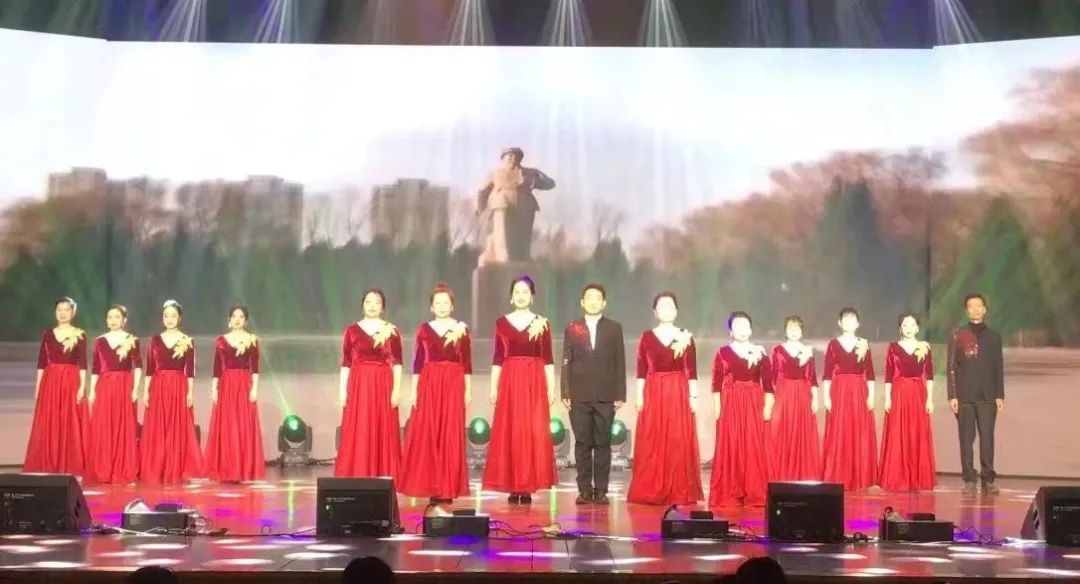 Shenyang Foreign Affairs Office Made Good Achievements in the Fifth "Most Beautiful Interpreter of Liaoning" Foreign Language Speech Competition
Through the elaborate preparation and joint efforts of all interpreters, Shenyang Foreign Affairs Office achieved excellent results in the 5th "Most Beautiful Interpreter of Liaoning" Foreign Language Speech Competition which came to an end recently, winning the Excellent Organization Award, the second and third prizes in the English comprehensive group and the third prize in the Japanese comprehensive group. Through the experience of this competition, the construction level of the translation team is improved, and a group of excellent interpreters are cultivated and trained, which strongly support the endeavor in our new journey and the new situation of opening up to the outside world.
At the award ceremony of the competition, 14 young interpreters sang the song "My Motherland and I" in seven languages, including English, Japanese, Korean, Russian, German, French and Spanish, further demonstrating the vigorous vigor and excellent era style of the best interpreters in our office, and contributing their young power to forge ahead in the new journey of building a new era with vigorous efforts.
"Most Beautiful Interpreter of Liaoning" Foreign Language Speech Competition has been successfully held for five times. This competition was jointly held by the Publicity Department of CPC Liaoning Provincial Committee, the Foreign Affairs Office of Liaoning Provincial People's Government and the Educational Department of Liaoning Province. The competition lasted for nearly three months and more than 400 competitors from different cities, departments and universities participated in. Standing on the actual work experience from all walks of life, they tell stories of Liaoning, publicize the beauty of Liaoning, shoulder the mission and forge the splendor of our great culture.